Connection Map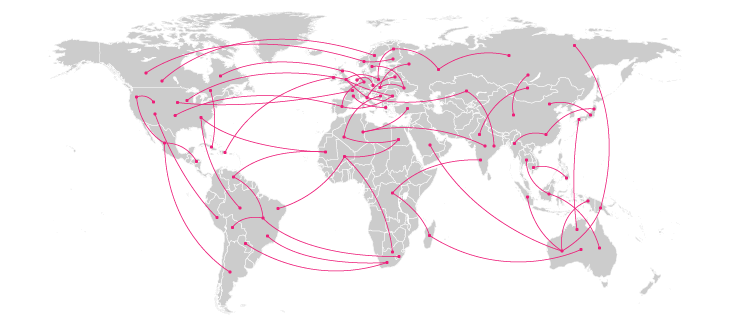 Description
Also known as a Link Map or Ray Map.
Connection Maps are drawn by connecting points placed on a map by straight or curved lines.
While Connection Maps are great for showing connections and relationships geographically, they can also be used to display map routes through a single chain of links. Connection Maps can also be useful in revealing spatial patterns through the distribution of connections or by how concentrated connections are on a map.
Functions
Distribution
Location
Movement
Patterns
Relationships
Anatomy
Similar Charts

Flow Map