The Data Visualisation Catalogue has exciting news for French speakers. In response to high demand, the website is now available in French, bringing the total number of languages on the site to six.
Originally, I wasn't planning to do any more translations because of the work involved due to there being no CMS on the main part of the website, but I've continually been getting requests for a French version for years now.
Finally, I decided to make it happen and dedicated some time to getting a French version out there. Previously, I was unaware of how wide-spread the French language was. So by getting this translation done, I can provide a significant chunk of the World's population access to the information on this website that they didn't have before.
Countries where French is an official language: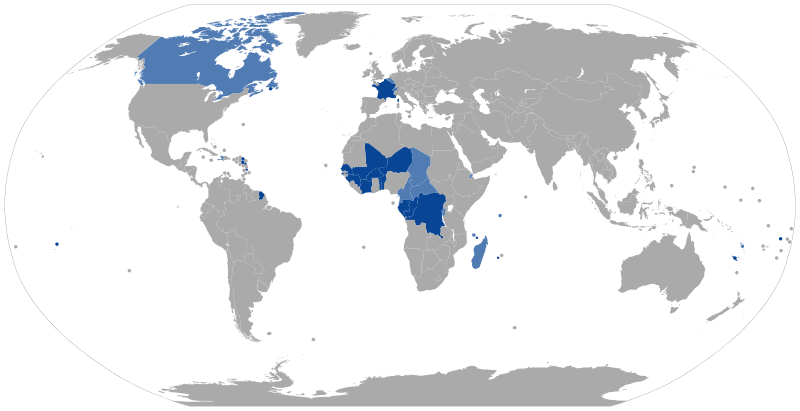 Overall, this update is a testament to the importance of inclusivity and accessibility in the world of data visualisation. By providing information in multiple languages, the Data Visualisation Catalogue is helping to bridge the gap for individuals who may not have had access to this information before. It's an exciting development that highlights the value of making information available to a broader audience, regardless of language barriers.
I'd like to give a special thanks to Lilia Grib for her translation work and Vincent ISOZ and Adriel Dumas-Jondeau for volunteering to proofread the translated text.
I would encourage any French speakers to share the news with others who may be interested.
. . .
Other language announcements: