Span Chart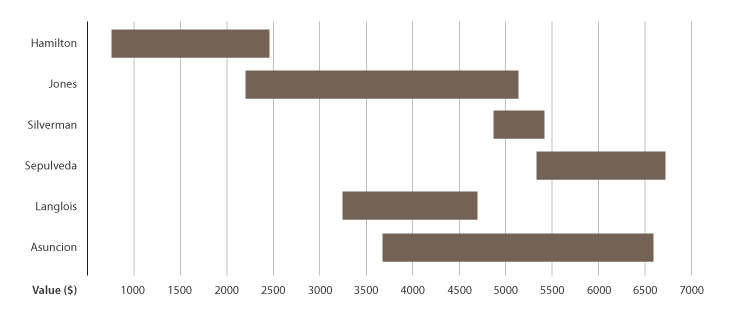 Description
Also known as Range Bar/Column Graph, Floating Bar Graph, Difference Graph, High-Low Graph.
A chart used to display dataset ranges between a minimum value and a maximum value. It's ideal for comparing ranges, typically categorised ranges.
Span Charts focus the reader on only the extreme values and give no information on the values in between the minimum and maximum values or on averages or data distribution.
Functions
Comparisons
Range
Anatomy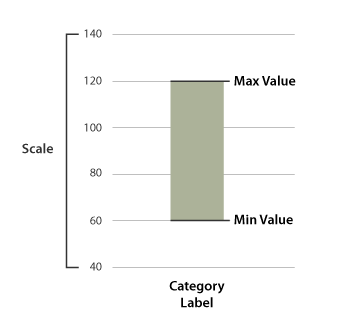 Tools to Generate Visualisation