Dot Matrix Chart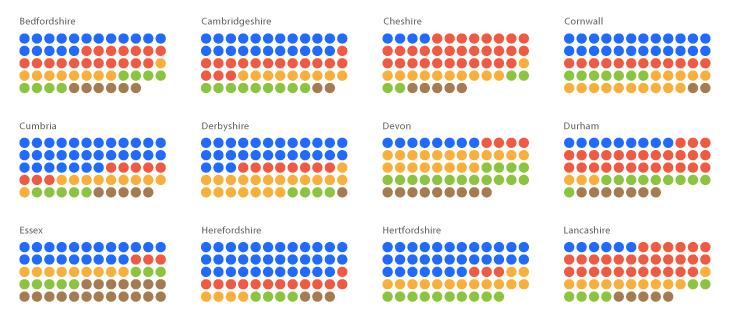 Description
Dot Matrix Charts display discreet data in units of dots, each coloured to represent a particular category and grouped together in a matrix. They are used to give a quick overview of the distribution and proportions of each category in a data set and also to compare distribution and proportion across other datasets, in order to discover patterns.
When only one variable/category is present and dots are all one colour, a dot matrix chart works in the same way to Proportional Area Chart.
Functions
Comparisons
Distribution
Patterns
Proportions
Anatomy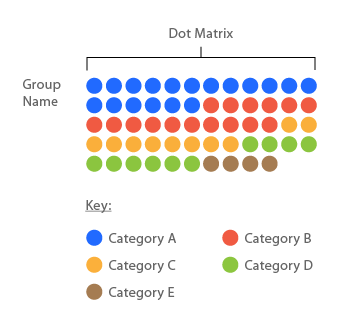 Variations

Tools to Generate Visualisation
None that I know of.